About Us
Who is Danny?
For over 35 years, Danny has been dedicated to providing top-notch solutions for their customers.
As an integral part of the BUNZL Group since 2011, Danny's primary mission is to develop products and services that set the standard for performance and protection across various sectors in the national market, including civil construction, industry, agriculture, mining, and more.
Not only is Danny fully committed to developing and delivering products that ensure the safety and well-being of Brazilian workers, but they also offer training and specialized technical consulting in occupational safety. This helps clients understand workplace risks and the most effective ways to protect their employees.
With a strong emphasis on sustainability, Danny strives to minimize the environmental impact of its activities and supports responsible business practices throughout its operations.
Danny's unwavering dedication to protecting people and the drive to consistently deliver the best results are integral to our DNA, making us a company truly committed to looking after people!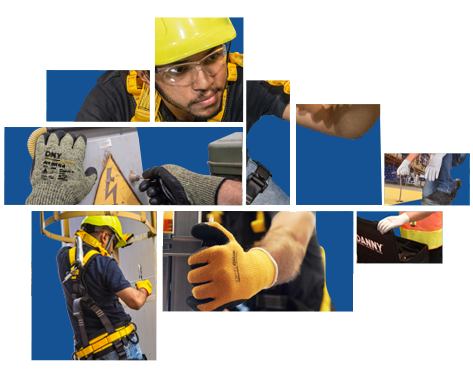 The PPE is in our DNA
We are passionate about innovation and driven by quality in our products. The PPE is the foundation of our DNA and our values: Understand, Protect, and Innovate.
Understanding
Our greatest commitment is to deliver the best solutions for people's protection to the market, and that means thoroughly understanding the risks and needs of each of our clients and partners in order to develop products and services that provide a high level of safety and well-being.
Protecting
This is a value that we embrace with intensity, and our products reflect that intensity in their composition. After all, the lives that make up the daily routines of our clients, both inside and outside their companies, need to perform their work with total safety, integrity, and dignity.
Innovating
We are passionate about innovation. That's why we closely follow every market development, both in Brazil and abroad, so that each of our clients always has access to the most advanced work safety solutions, both in our products and in our processes.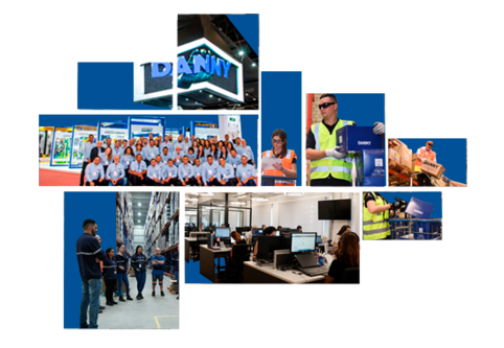 Our commitment, our structure
We are a team of hundreds of dedicated employees who share a passion for workplace safety and are committed to providing our customers with innovative, high-quality products.
At Danny, our focus is on delivering products that are not only durable and reliable but also effective in ensuring the safety and well-being of users.
To achieve exceptional delivery of innovative and top-quality products, we make significant investments in research and development, efficient manufacturing processes, and stringent quality testing. Furthermore, we always prioritize customer satisfaction, which we measure through our Annual Voice of the Customer Survey, and cultivate a culture of continuous improvement.
We currently serve all regions of the country from two strategically positioned locations. Our largest distribution center is located in Itajaí - Santa Catarina, while our administrative office and another distribution center are situated in Guarulhos - São Paulo. By consistently integrating advanced technology into our processes, we constantly optimize our distribution channels—from collection to delivery—ensuring that our customers receive their orders quickly and efficiently. We take pride in delivering the finest PPEs across Brazil.
As we continue to grow and evolve, our commitment remains unyielding, and we are determined to keep pushing forward without an end in sight.
Unidades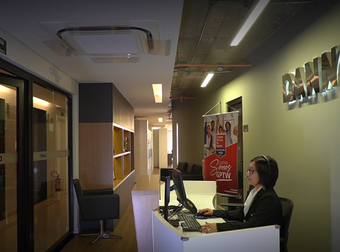 Administrative office- SP
Rua Joseph Zarzour, 93 - 15º andar Vila Moreira, Guarulhos - SP
CEP: 07020-08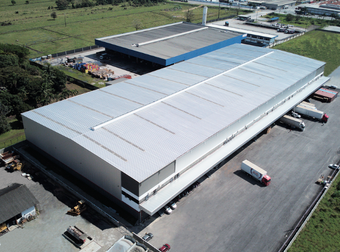 Centro de Distribuição- SC
Rua Fermino Vieira Cordeiro, 380 - Galpão 2 Módulo A Espinheiros, Itajaí - SC
CEP: 88317-200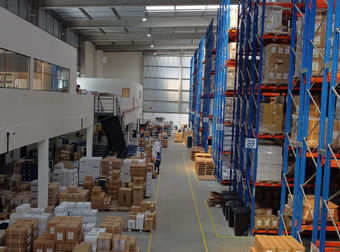 Centro de Distribuição- SP
Av. Carmela Dutra, 180 - CG02 Jd. Presidente Dutra, Guarulhos - SP
CEP: 07170-150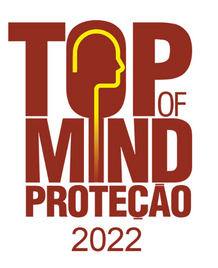 Danny, eleita 9 vezes consecutivas como a marca mais lembrada de luvas de proteção. O Prêmio Top of Mind da Revista Proteção é um prêmio que reconhece as marcas mais memoráveis ​​entre os profissionais que atuam na área de segurança e saúde no trabalho, contribuindo para a disseminação de boas práticas e tecnologias de segurança. As empresas premiadas são reconhecidas por seu compromisso com a qualidade e inovação.
Danny is GPTW: A Great Place to Work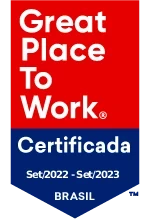 GPTW stands for Great Place to Work, which means "Ótimo lugar para trabalhar" in Portuguese. GPTW is a global organization dedicated to studying and recognizing companies that have an excellent work environment.
GPTW conducts research and analysis to assess the quality of a company's work environment. The evaluation is based on an organizational climate survey, in which the company's employees answer questions about various aspects of the work environment, such as trust in leadership, growth opportunities, recognition, teamwork, among others.
In addition to the survey, GPTW also evaluates the company's people management policies and practices, such as benefits programs, training, diversity and inclusion, among others.
Companies recognized by GPTW are considered excellent places to work, as they have a healthy and collaborative environment that promotes the development and well-being of employees.
Since the beginning of our story, we believe that the environment influences everything we do. That's why we decided to bring our family's way into our company. Since then, our day-to-day life is filled with harmony, complicity, and a sense of belonging. Over time, we realized that this environment began to influence the quality of our products and services, making Danny not only a reference in our segment but also a place where everyone is proud to work. As a result of this long journey, we won an important international award in 2022, the GPTW.
Outros Reconhecimentos